New VIDEO, iTunes release & party/show 12/14 for Ten Thousand Words!!
What's going down all my good people worldwiiiiiide!!!!  !!!!   ??!!!!!!!     I hope this note finds you in good spirits!
***
RELEASE PARTY & SHOW: Please tell your Los Angeles friends about the event for my new single & video (see below)!!!
Friday, December 14  8pm (sharp)
WitZend. Venice,Ca.
MORE SHOW DETAILS AND SPECIAL PROMOTION ON MY WEBSITE:
***
Now then, I am proud to announce the release of my new single,Ten Thousand Words,
in three versions!!!!!  Same song, three ways!!!
(((iTunes special!!  You can get all three songs for $2.)))
Click on the cover picture or the link below: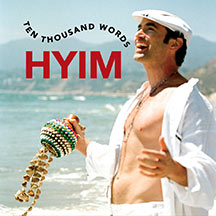 https://itunes.apple.com/us/album/ten-thousand-words-single/id568524629
Also available on Amazon.com
***
AND NOW TO PRESENT, THE OFFICIAL MUSIC VIDEO FOR TEN THOUSAND WORDS!!! (http://www.youtube.com/watch?v=nVVnXpCODz4)
 ***
In other news, I am proud to say that my song "Let Out A Little Peace 2012" was nominated for alternative song of the year by the Hollywood Music in Media Awards (HMMA).  CHECK OUT hyimvibe.com FOR FREE DOWNLOAD.  It was a hella fun night and I was glad to be a part of it…here I am interviewed on the red carpet…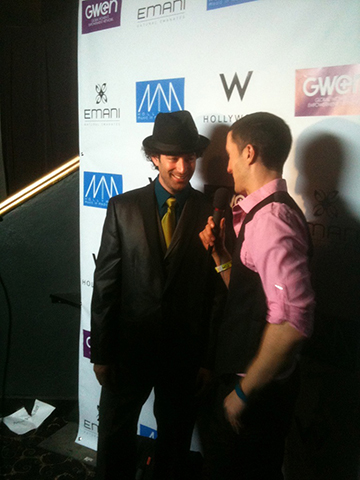 ***
I am very pleased to say that my music was included in the powerful documentary called "HEIST."  I enjoy making film scores, yet I choose to be very selective about where I will put my artist energy behind.  I feel this movie asks some very important questions that are relevant even today.  Please check it out!!!  http://www.heist-themovie.com/
***
I want to send a special (((good vibes))) to our people on the USA East Coast as well as The Caribbean who were affected by Sandy.  May you all be getting your lives together and receiving the support you need.
***
So BIG LOVE everybody!  Happy Holidays and may the light find its way into your days, and may you always:  "GO WHERE THE LOVE IS!!"  
Namaste, shalom, salaam, paz, pace, peace…
1Luv,
HYIM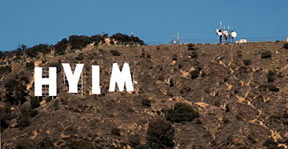 ***
Hylife Dec. 2012